The EcoSteno is now up for sale on the products page!
It has taken us several months to get everything set up for our first batch of 20 boards, and we are now thrilled to offer the EcoSteno as an introductory board to the world of stenography!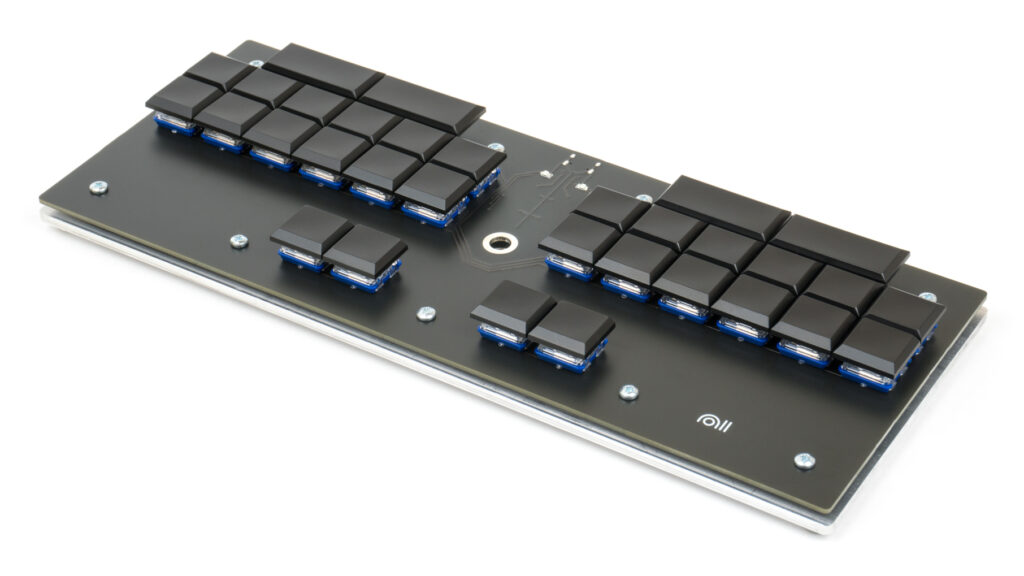 Details are available on the product page.
We are currently in the process of acquiring materials for a larger second batch that we will be working on after the first batch sells out.
During the production of the first batch, several steps took more labor than expected and as a result the price of the EcoSteno may be subject to increase in the future. However, we will try our best to keep it under $100.