Description
The EcoSteno is an entry-level stenography keyboard designed for use with Plover, an open-source stenography engine (part of the Open Steno Project).
Featuring Kailh gChoc linear switches at 20 gram-force (about 20cN) actuation, the EcoSteno offers a light touch desirable for lengthy dictations yet heavy enough to be comfortable for beginner stenographers switching from mechanical keyboards. The switches can be spring-swapped for a lighter (or heavier) touch.
v1.0.18:
Backplates are now laser-cut 5052 aluminium instead of hand-drilled 6061 aluminium
Decreased red LED brightness to match green LED
Added boot 0 switch for easier manufacturing (shouldn't be touched unless you know what you're doing)
v1.0.17:
Make sure to add a USB-C cable to your order if you don't have a spare one lying around! (Click here)
Features:
USB-C connectivity (center top edge of keyboard)
20gf linear switches (Kailh gChoc)
32 keys with 4-segment number bar, split S-, and quad *
1/4-20 camera mount
1/8″ thick aluminum backplate w/ rubber feet
4×10″ footprint, <1″ height
TX Bolt protocol, NKRO steno, Qwerty mode, and Symbol layers
2 indicator LEDs (red & green)
Reset button for easy reflashing
Powered by QMK on GD32F103CBT6
Lead-free construction
What's in the box:
Instructions:
Once you plug it in for the first time, Windows will take a few seconds to a minute to automatically install the drivers. During this period, the keyboard may not function correctly.
After this process is complete, it is recommended to unplug and replug the keyboard at least once. Then you should be good to go!
Plover serial port configuration: Standard TX Bolt protocol (9600 baud rate, 8 data bits, 1 stop bit, and parity N).
We've currently only been able to test on Windows 10 machines, and while it should also work on Linux, we can't yet say for certain.
Here's a quick video going over the general use of the EcoSteno:

Every EcoSteno is made by hand in our workshop,
and as such may contain variation from board
to board such as scratches on the backplate and
slightly off-center camera mounts.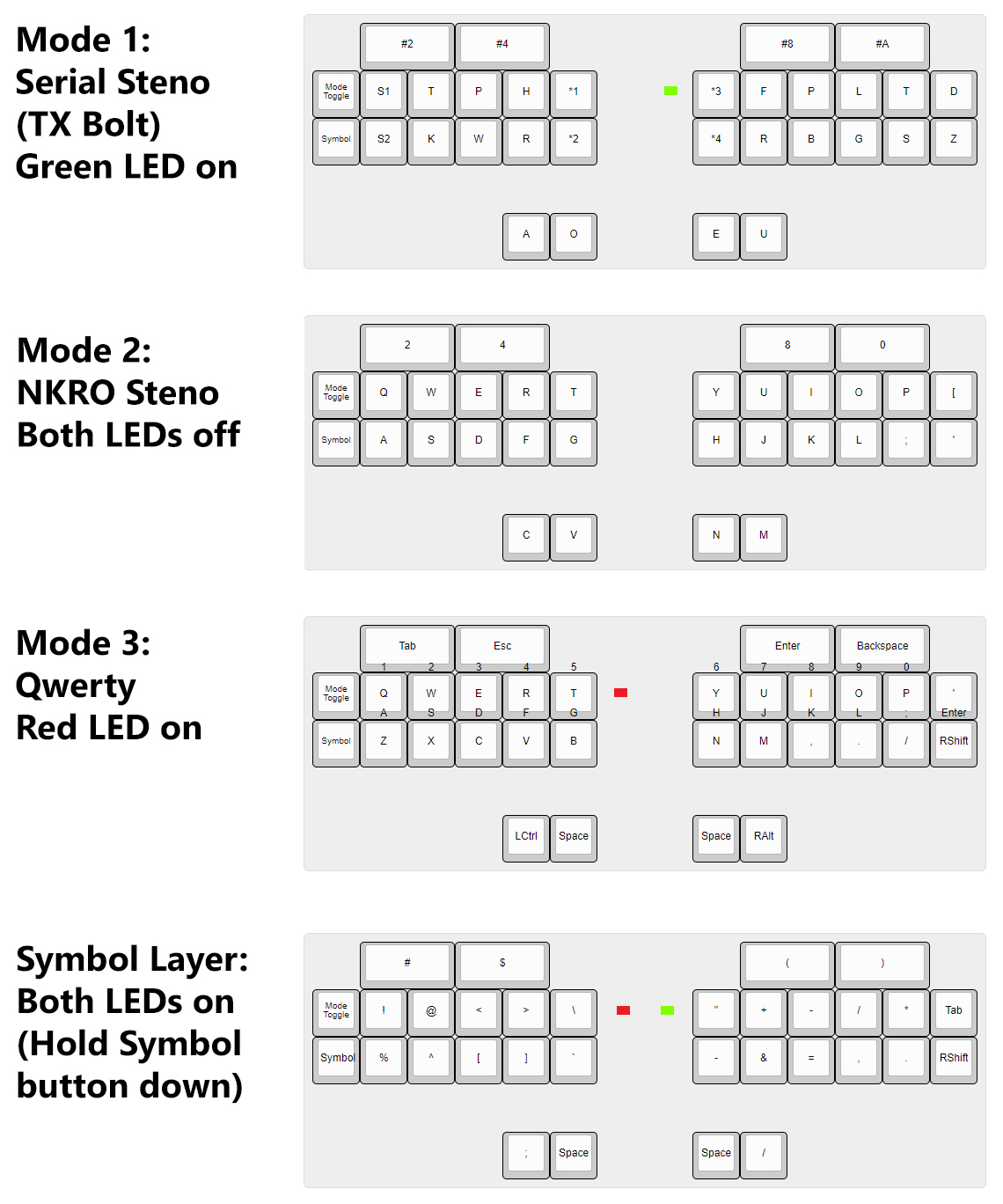 Note: v1.0.17 pictured. v1.0.18 is almost visually identical.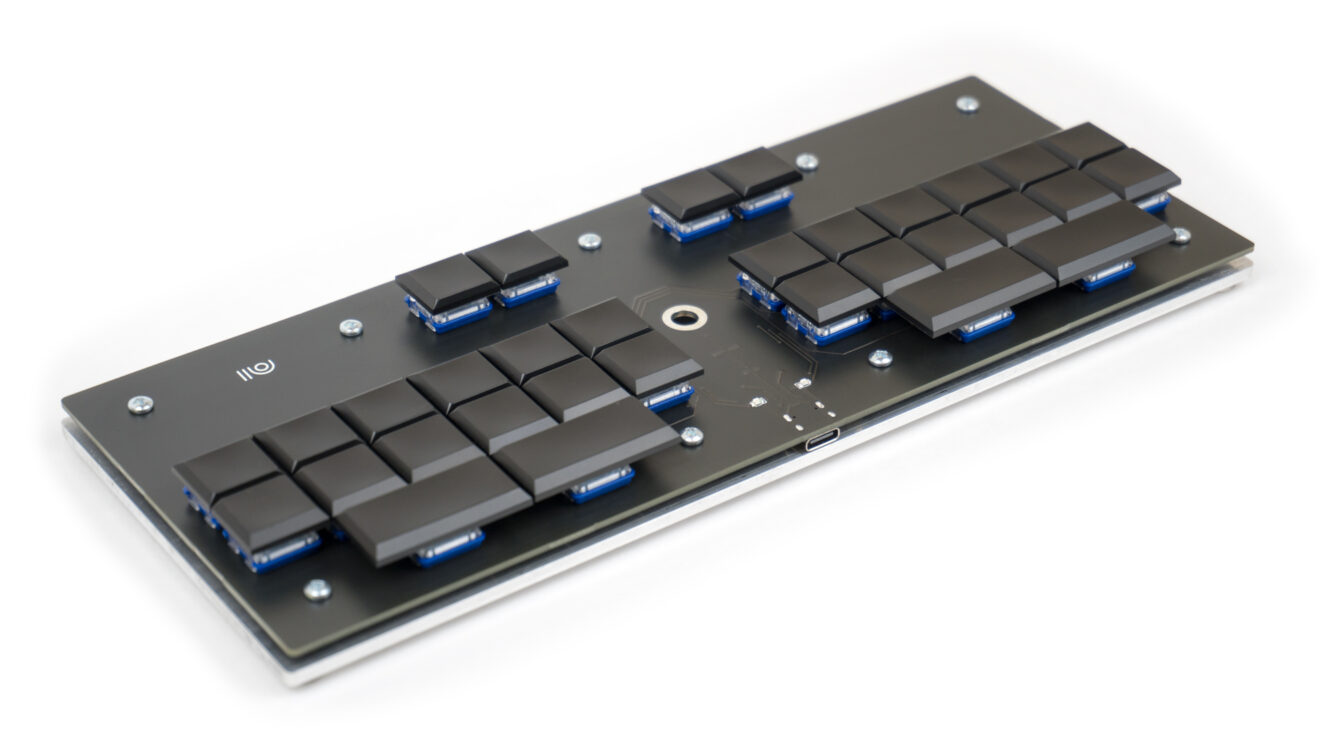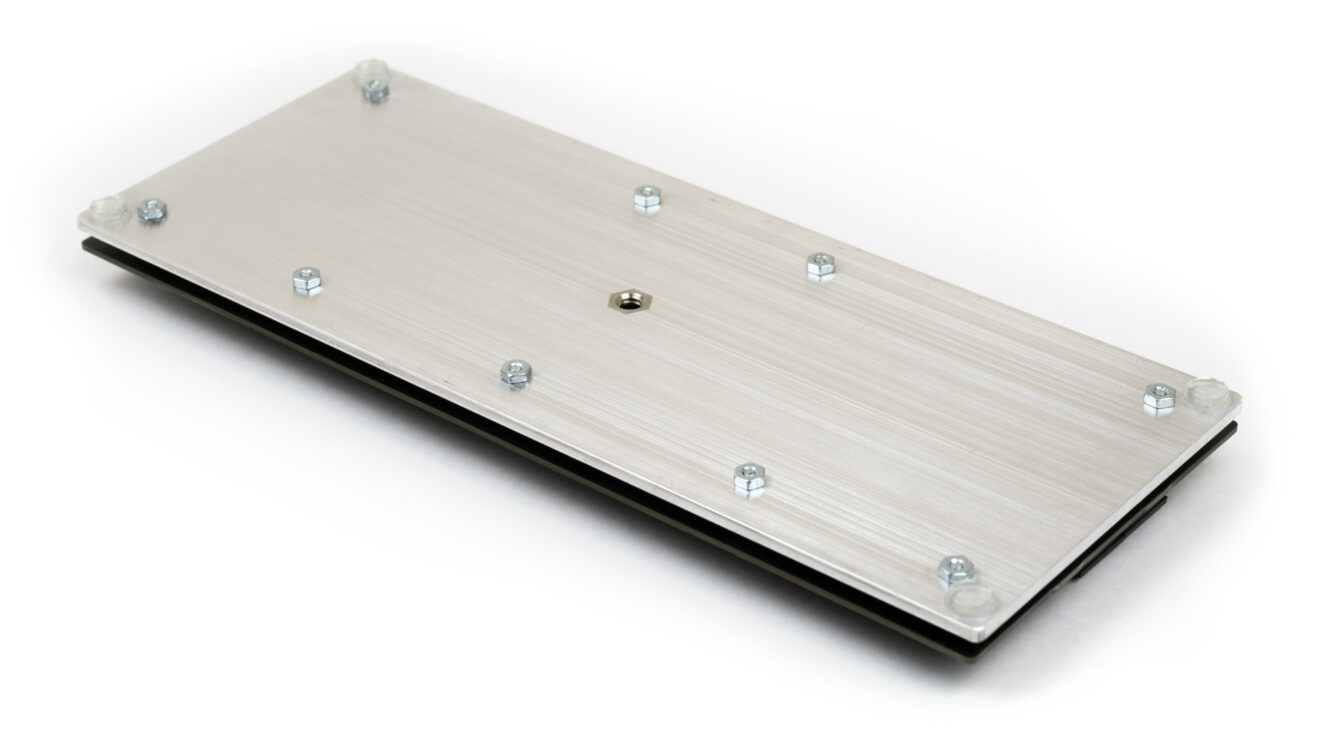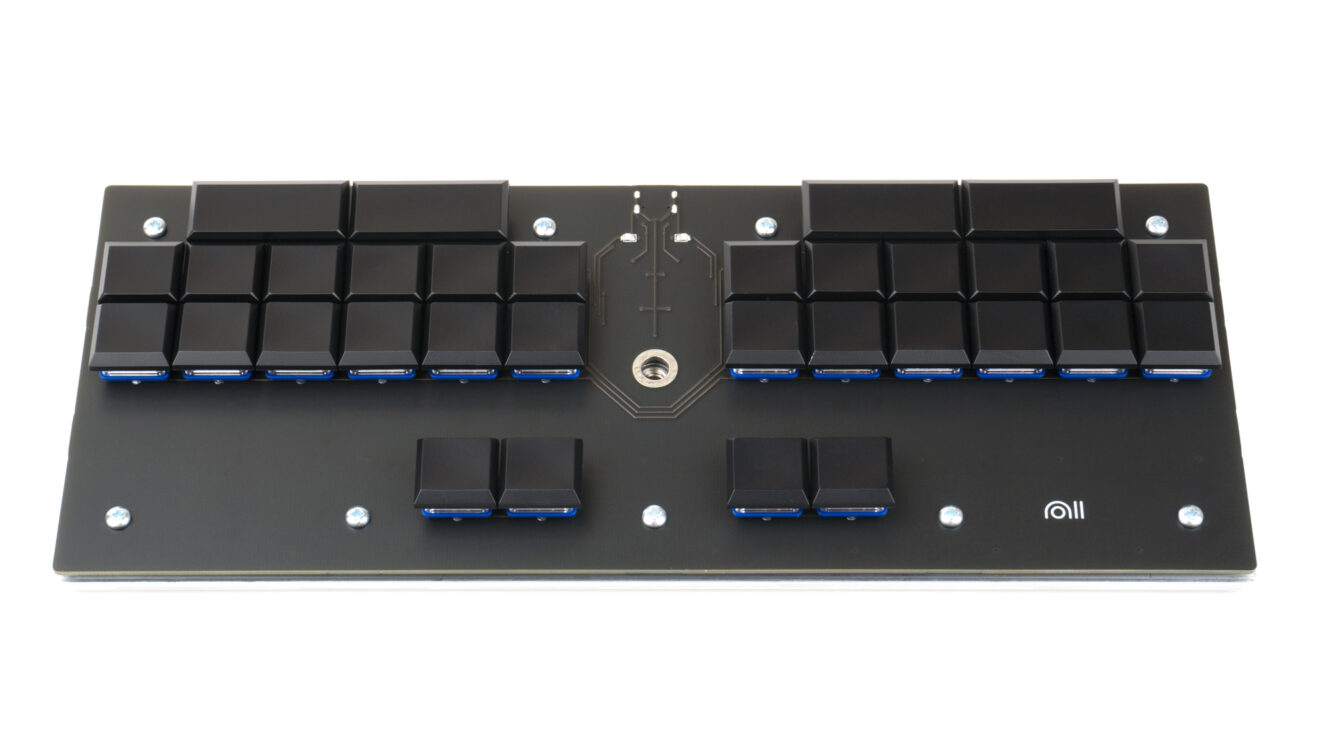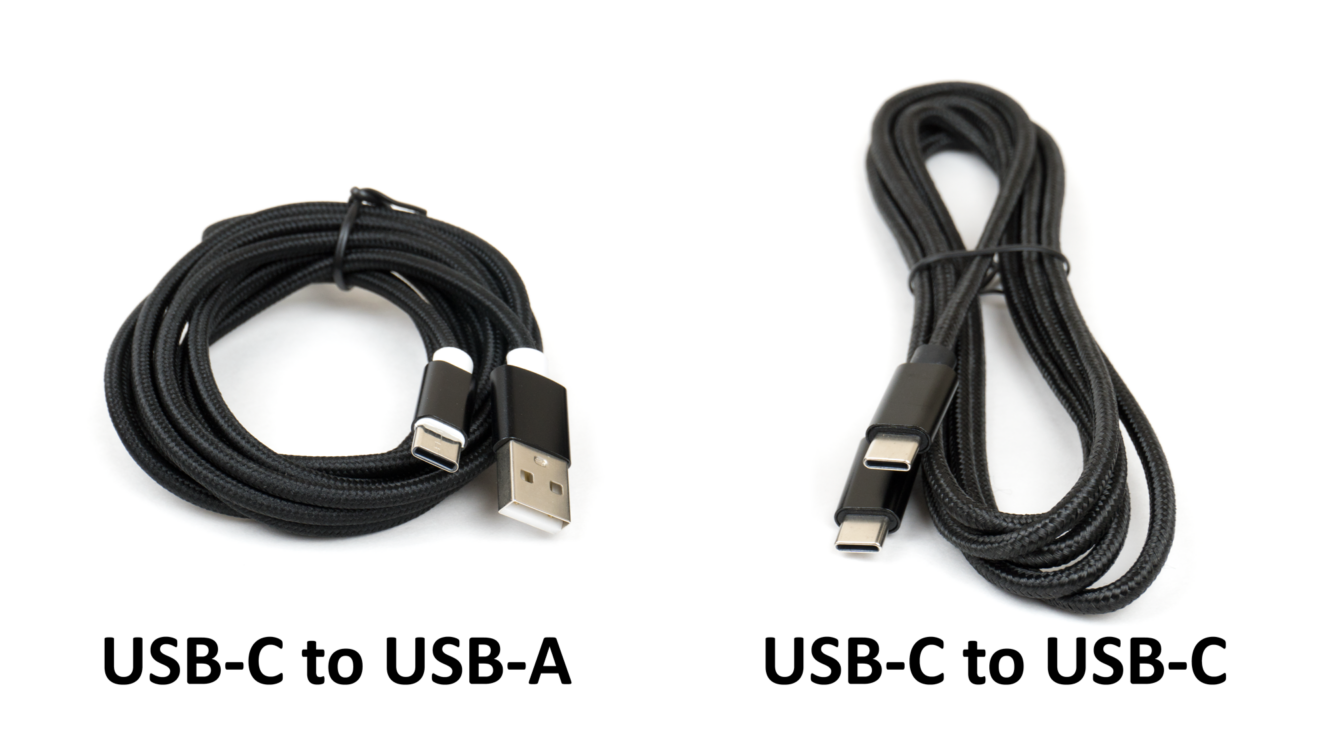 Firmware available here: https://github.com/nkotech/EcoSteno-Firmware/tree/main/keyboards/noll/ecosteno